Brad Lansky and the Alien at Planet X (No. 1) 2013
Welcome to the Protophonic shop. The Brad Lansky episodes are available at

iTunes,

Amazon,

or CD Baby.
You can also get the CD booklets here for free in pdf format. (Don't use any page scaling - that way they will print the right size.) Besides looking good in your SF collection, it's useful to have the track listing handy when listening. Enjoy!
Brad Lansky and the 4D-Verse (No. 5)
Brad Lansky and the Anti-STARC (No. 4)
Brad Lansky and the Face of Eternal Fire (No. 3)
Brad Lansky and the Alien Engineer (No. 2)
Brad Lansky LAVA LAMPS - something to look at while listening to an audio on a device like an ipad or web tv. Click on an image below to get a bigger image and enjoy!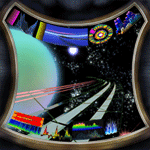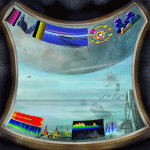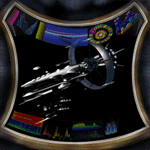 Music by Cosmic Dial Tone
Cosmic Dial Tone has composed much of the music in Brad Lansky episodes and as such comprises one of the three 'meta-actors' who together render that signature Brad Lansky soundscape. (The other two being the voices and effects.) Broadly described as electronica , the music is as exploratory as Brad Lansky himself. Take a listen to the tracks on Last.fm



You can download SNR.1 in mp3 format from protophonic by clicking on the BUY NOW button below.
PLEASE NOTE: The filesize is about 80 Megs, so you must have a broadband connection. Please do not attempt this with a dial-up connection!
When your paypal payment is complete, click on Return to merchant to get to the download page where you will find the Cosmic Dial Tone.zip file containing all the tracks. Save this file to your hard drive, unzip the file and enjoy!